When your vehicle breaks down at night & oncoming cars are speeding in your direction. you need a plan.
Drivers are often careless. refusing to switch lines for your safety. texting on their phone and hardly paying attention to the road. Your vehicle needs to be noticed. and fast before disaster strikes.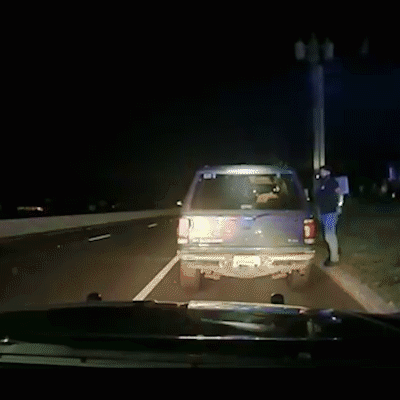 Can you imagine the risks & dangers you're putting your family and yourself into?
Starlight is an LED safety flare that is life insurance! Your life is priceless & this will definitely help reduce all these accidents!
Starlight is actively used and trusted by professional Emergency Services around the country.

With 12 LEDs & 9 different strobe modes. it's so attractively bright that it can warn vehicles of your emergency!
In case you need extra lights to see in the dark. it has 3 white LEDs on the front that you can use as a flashlight!
The built-in magnet allows you to stick them onto your car & they're IP65 waterproof. perfect for any weather condition!

It's a much better alternative to the traditional reflective triangles & cones as they need the light source hitting it directly. meaning other road traffic will not see it until they are already driving upon them!
Does Acar accidentally run over your LED road flare? No worries! It's so strong & durable that it can bear against a truck going over it!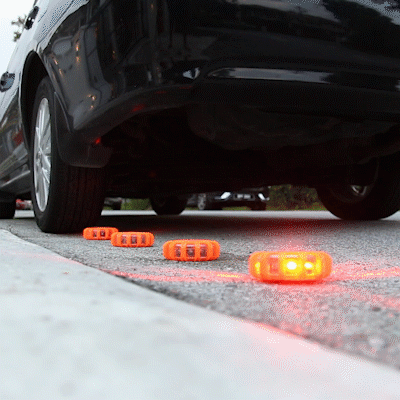 It's an effective tool to be used in emergencies as the LED light can be noticed 1 mile away! Use it on the road. the car or any emergency!

We recommend ordering at least 3 of them to alert oncoming cars and direct them away!
FEATURES
SUPER BRIGHT: Each Starlight has 12 + 3 LED lights built-in.
VERSATILE: Select between 9 different light strobe modes depending on your situation.
WATERPROOF: You can use it rain. snow or shine!
MAGNETIC: Strong built-in recessed magnets allowing you to stick the light directly to your car without causing damage.
RUGGED: It's so strong. you can run it over and it'll still work fine. Shockproof and crush-proof.
SAFE ALTERNATIVE: Traditional burning flares can be dangerous and not as effective.
*Due to flight/Airline policies. batteries are not included.