Dalgona Sugar Candy is a unique Korean snack game that became famous after being introduced to the Netflix Korean drama 'SQUID GAME.' In particular, this product is a premium product with two upgraded versions than ordinary products.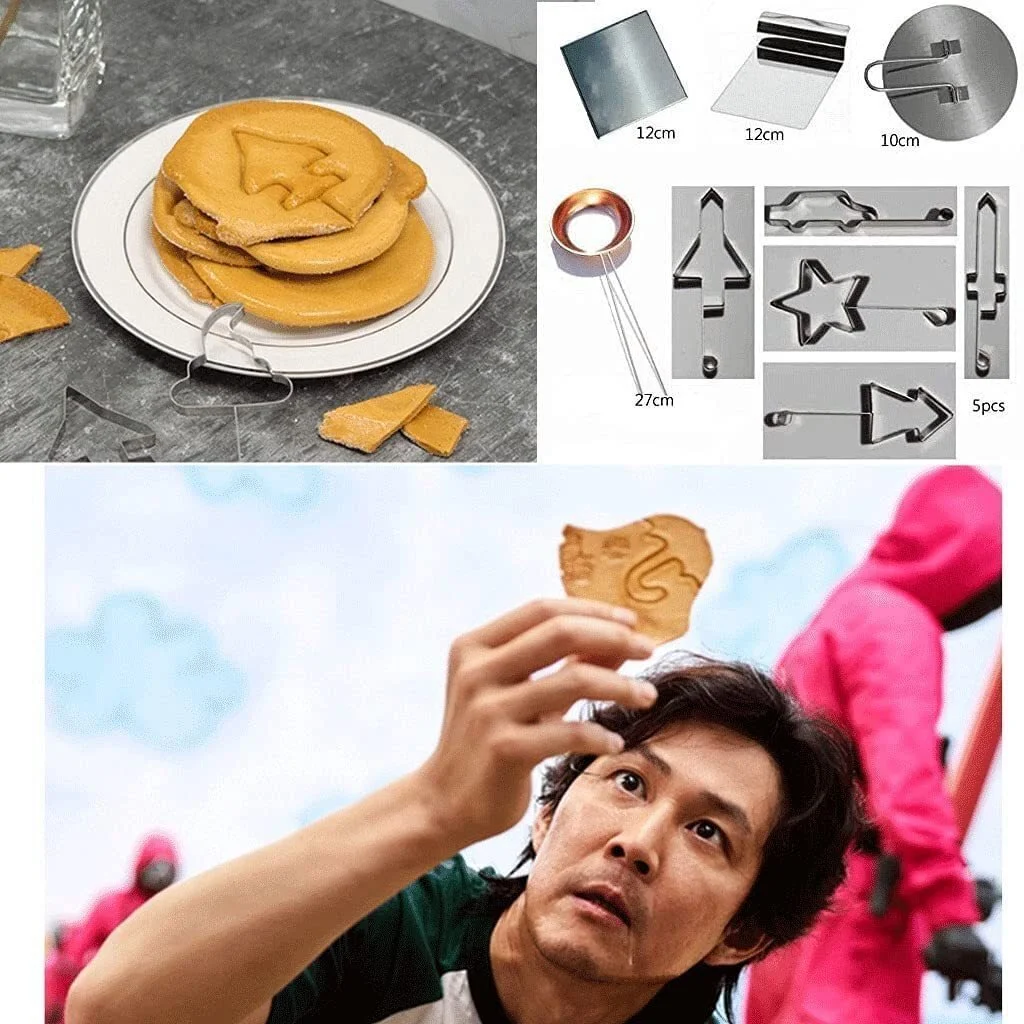 Upgraded items.
1. 10 mission frames. (5 additional frames)
2. Increase the fan size by 10% (a giant candy can be made)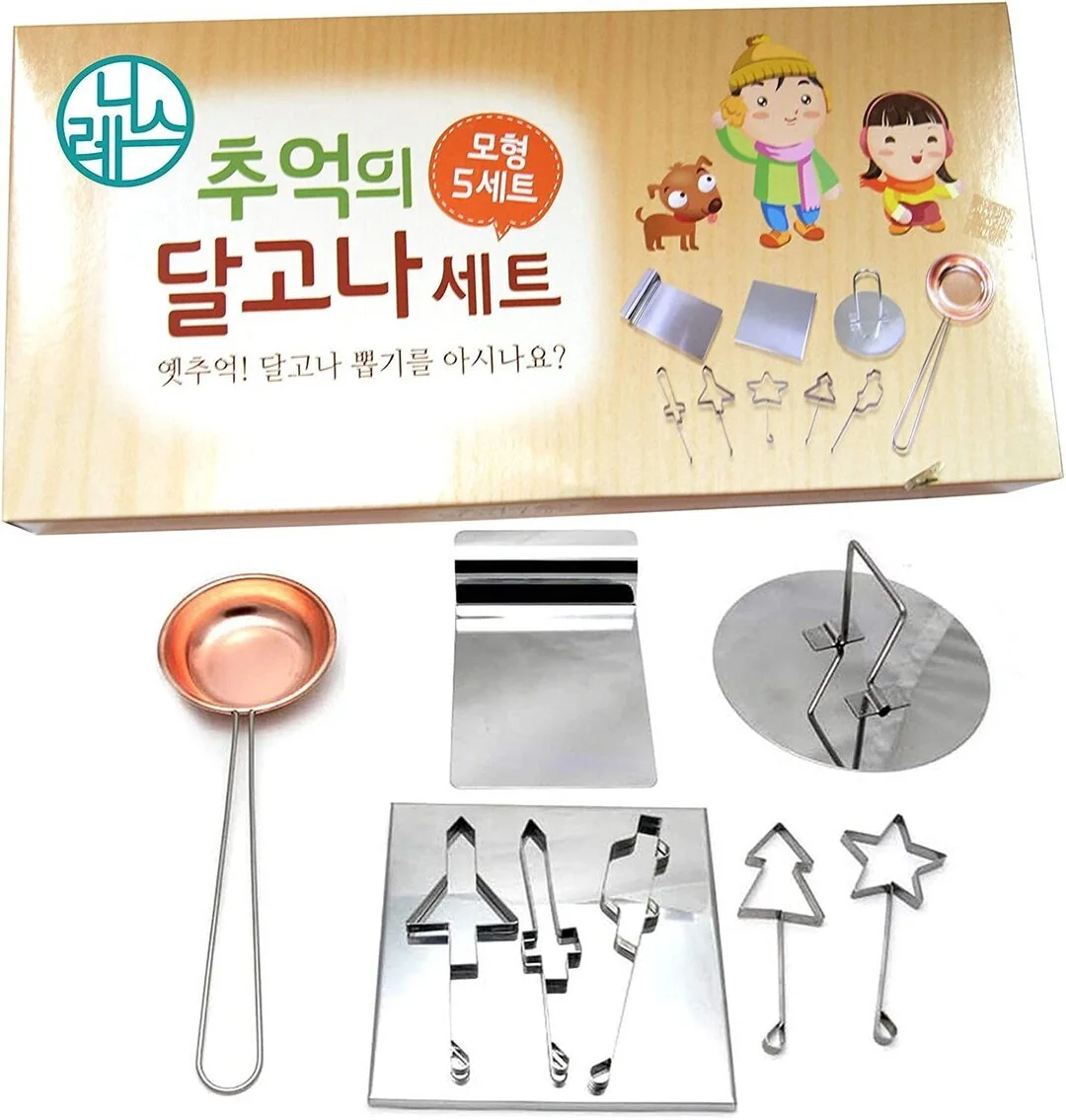 How to cooking.
1. Heat the ladle overheat.
2. Dissolve the sugar over low heat and add a small amount of soda.
3. Apply sugar or cooking oil slightly on a square plate and pour the spoon's contents onto it.
4. Apply sugar or cooking oil on a round pressboard and press the contents on the square plate quickly.
5. Place the desired mission frame on top of the contents and press the board again.
6. Push it with a chisel and remove it.