Move the sunset to your home! The most suitable new product for taking photos and recording videos this year! This little robot sunset lamp will bring unlimited tenderness and romance to your life.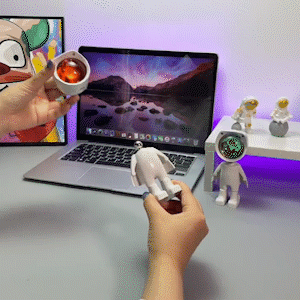 Hot styles used by Internet celebrities! This is also a great gift for a friend, girlfriend, or wife. No one can refuse this cute and romantic little thing. With it, you can easily take romantic photos or create a romantic atmosphere and improve the quality of life.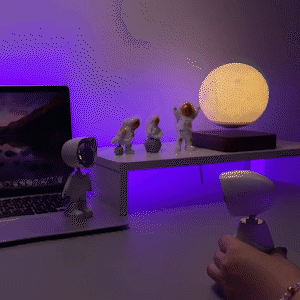 HIGH QUALITY: The rainbow atmosphere lamp robot Made of high-quality Hardware + Glass, USB socket, easy installation, long LED life, no flash, soft, eye protection. One-second Disassembly, neck magnetic buckle, can rotate 360 degrees, lovely robot atmosphere lamp.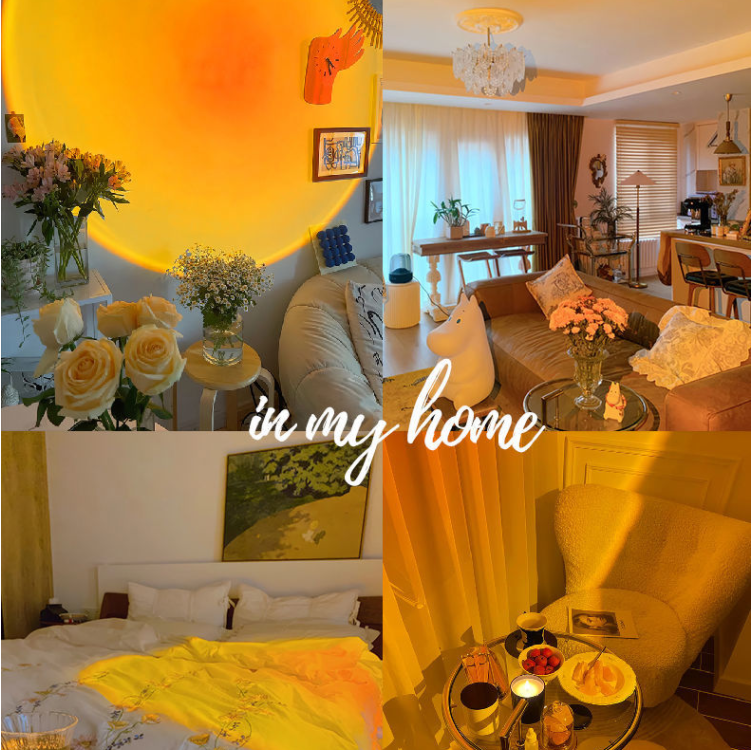 SUNSET PROJECTION: The lights cast amazing circular lights on the walls, ceiling, and floor. The farther the distance, the larger the projection that can be projected on the wall or ceiling.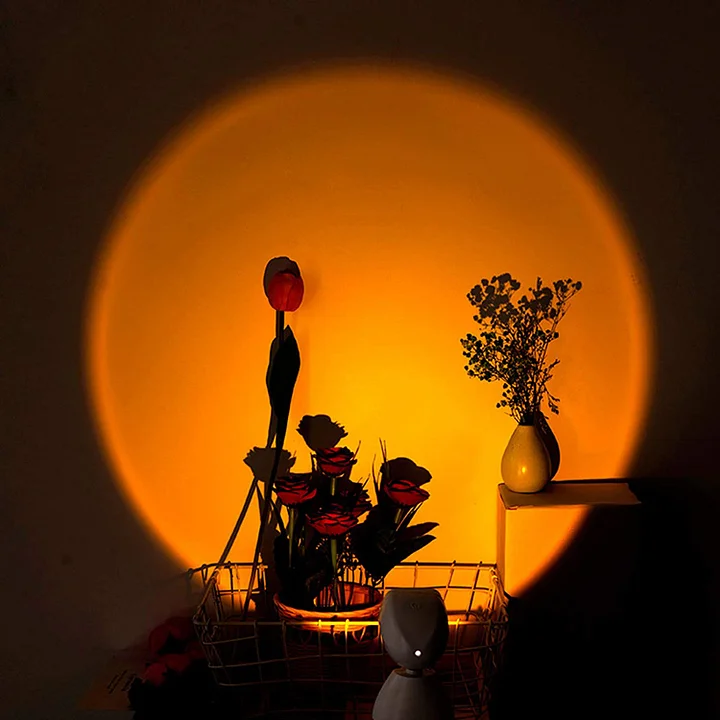 IDEAL DECORATION: The soft/bright adjustable LED lighting tone create a daytime atmosphere. Low power consumption, no harmful chemicals.
Features:
Soft/bright adjustable LED light tone
Create daytime atmosphere
Low power consumption
No harmful chemicals
Suitable for living room, desk, bedroom, stairs, balcony, corridor lighting, etc.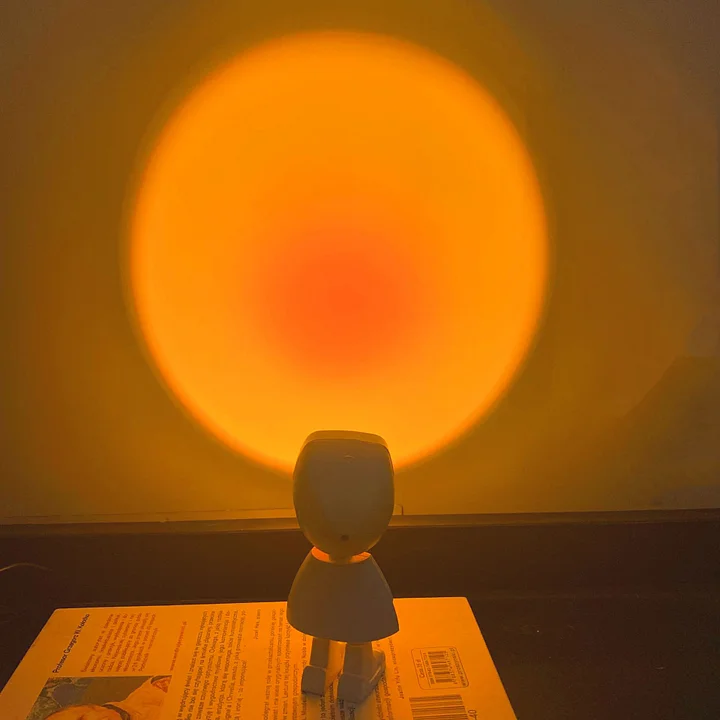 Specification:
Power supply: USB plug
Quantity: 1pc
Material: plastic
LED power: <=36W
Size: 5.2cmx13cmx4cm / 2.05inchesx5.12inchesx1.57inches