❄️Upgraded Snow Projector Lights:

LOFTEK snow projector has dual projector LED lamps, adopting high brightness LED light source (color temperature: 8000K-15000K), with larger coverage and creates flakes virtual snow lamps more realistic, vivid and beautiful than other monocular projection lamps.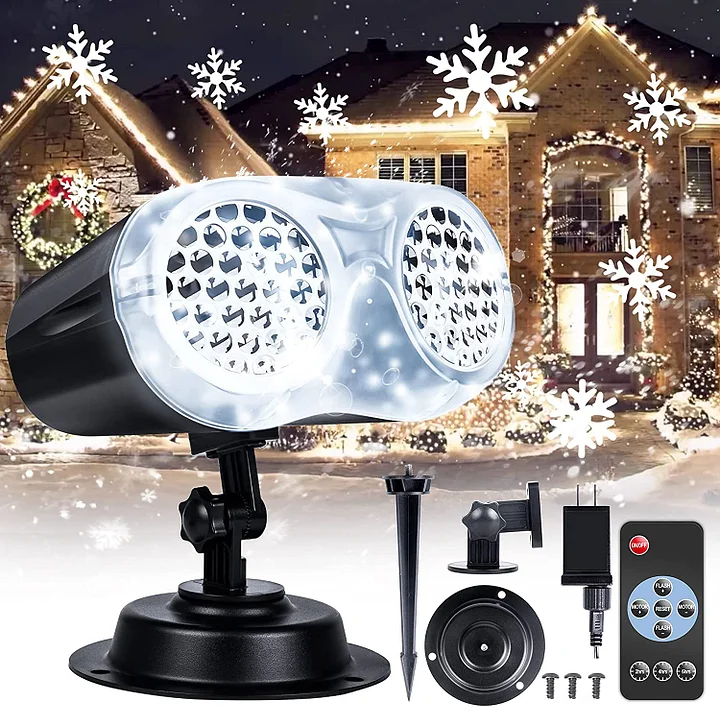 ❄️ 2 Installation Methods and IP65 Waterproof:
The LED decorative projection light is equipped with 2 mounting bases, one is a mounting plate, which can be placed flat on the table, and it can be installed on the ceiling or wall ;

the other is a stake, which can be inserted into the ground such as lawn and garden, 180 ° adjustable angle to get the best projection.

Excellent waterproof performance that allows it to withstand any severe weather such as heavy rain, storm, high temperature, etc.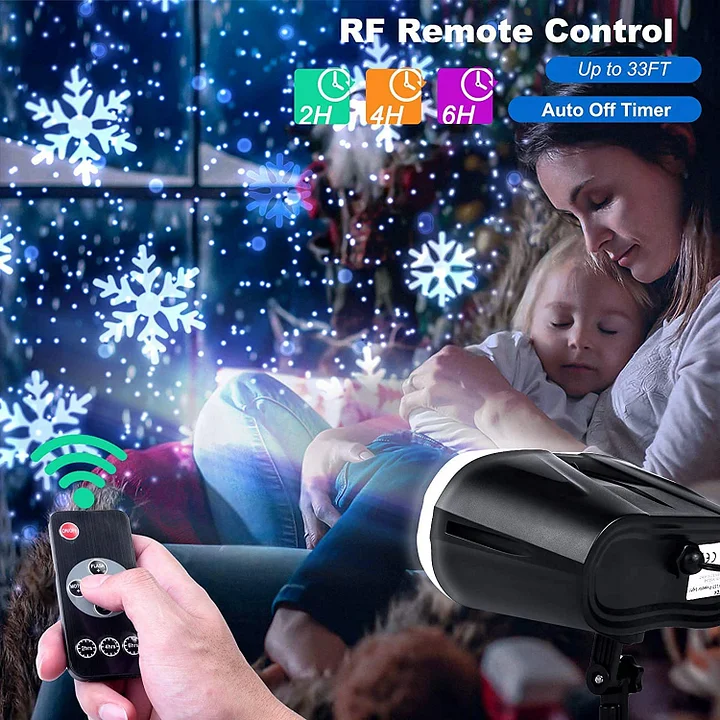 ❄️Multi-function RF remote control and 65.6ft maximum projection distance:
time (2h / 4h / 6h), it is more suitable for children to use than complex traditional remote control.

Up to 65.6 ft projection distance, it is suggested to place the light projector at about 16.4 ft to 23.0 ft for best results, and the 16.4 ft long power cord can be extended to more places.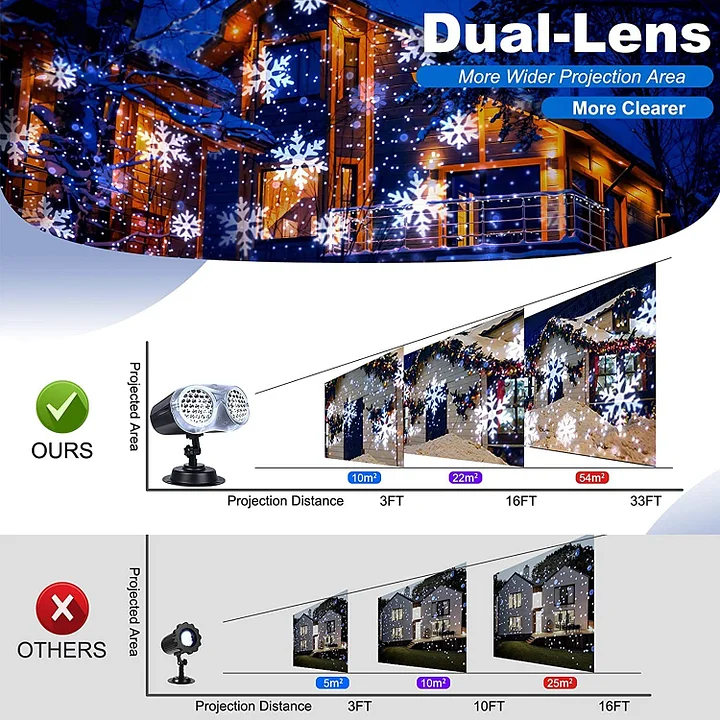 The longest projection distance meets different scene needs (3ft / 9.8ft-32.8ft), it can illuminate your house, bedroom, living room and garden;

This light projector can be widely used to celebrate Christmas, Valentine's Day, also as a great decoration lighting for birthday, home party, wedding, patio, garden, indoor and outdoor.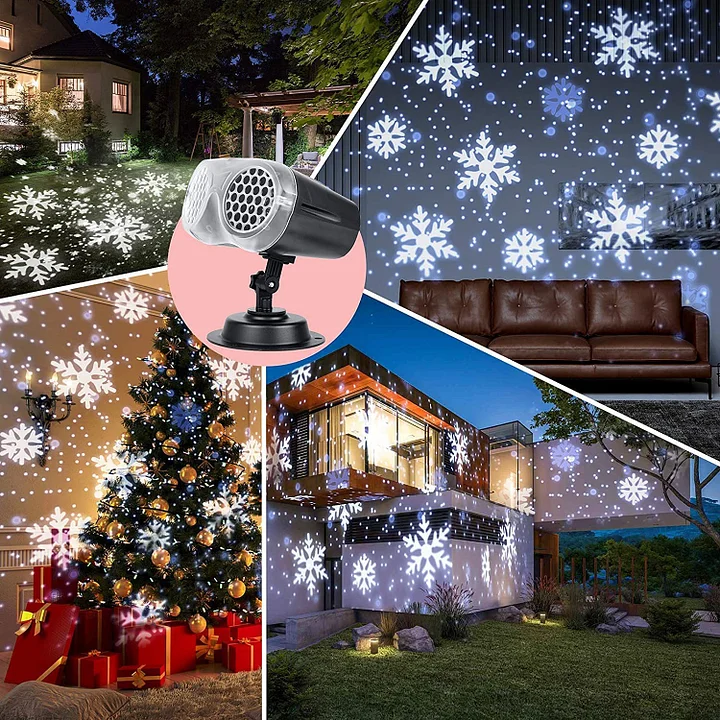 Customers Reviews
Customers Reviews