This is a tabletop tree that shows Peanuts characters getting ready for Christmas. Its base displays Charlie Brown visiting Lucy at her psychiatrist's booth while its branches hold ornaments of Schroeder playing his piano; Pigpen, Peppermint Patty, and Marcie caroling; Linus in his shepherd's costume; Snoopy decorating his doghouse along with Woodstock; and Sally mailing her letter to Santa.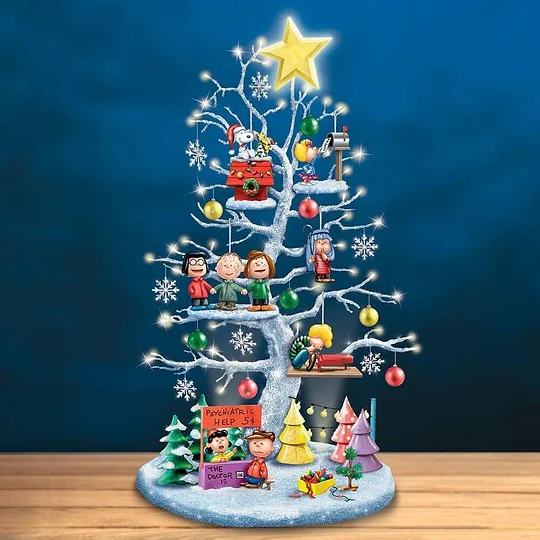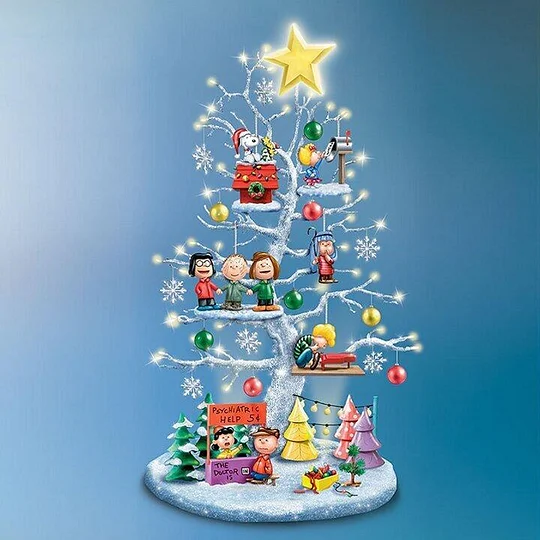 We also have a beautiful Halloween tree! showcases the characters as they celebrate Halloween.
Its base displays Charlie Brown moving jack-o'-lanterns, Lucy enjoying candy after a night of trick-or-treating, and Linus and Sally awaiting the Great Pumpkin.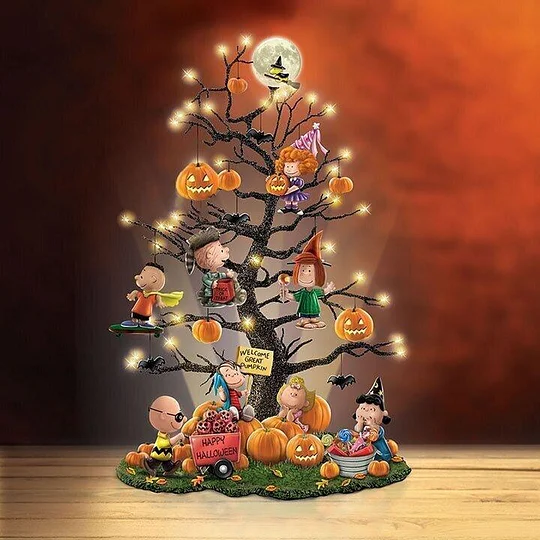 Show details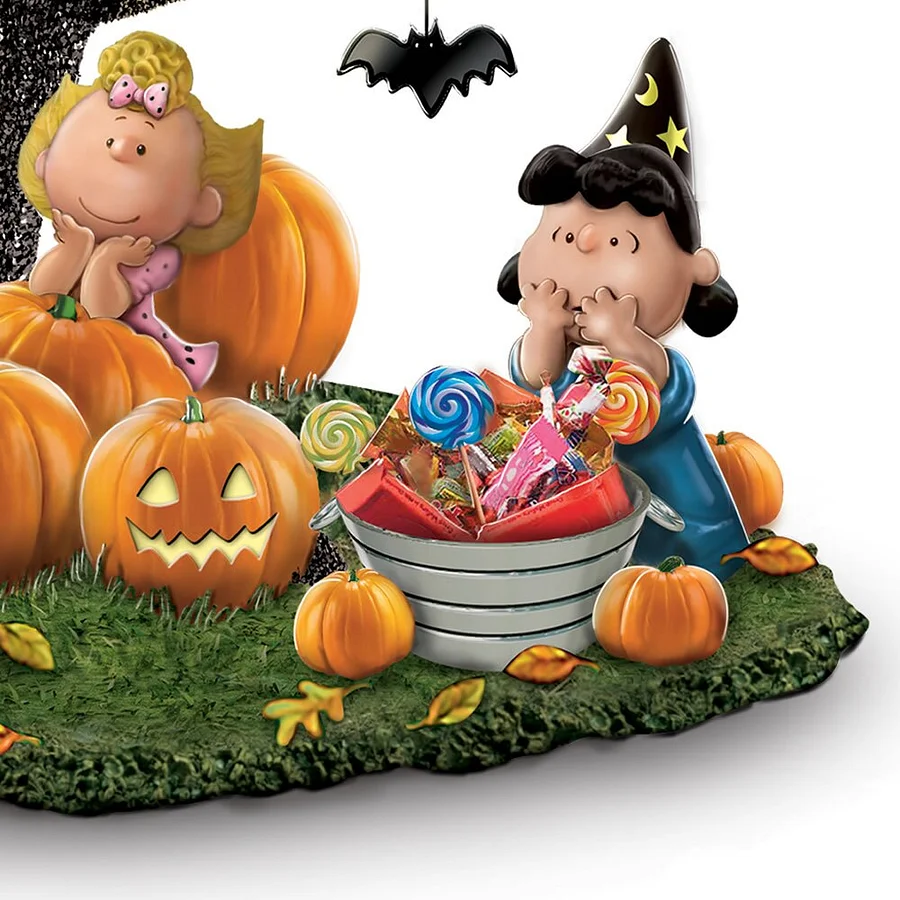 Size: 5.9'' ×4.1'' × 4.1''