Halloween Must Have
These scary headbands are your must-have for the Halloween costume party favor supply. ideal to be used for the cosplay of Zombies and crime victims. add more fun and joy to your events.
Our Halloween headbands are safe to wear with thick high-quality plastics. lightweight and durable. You can wear them comfortably and use them for a long time.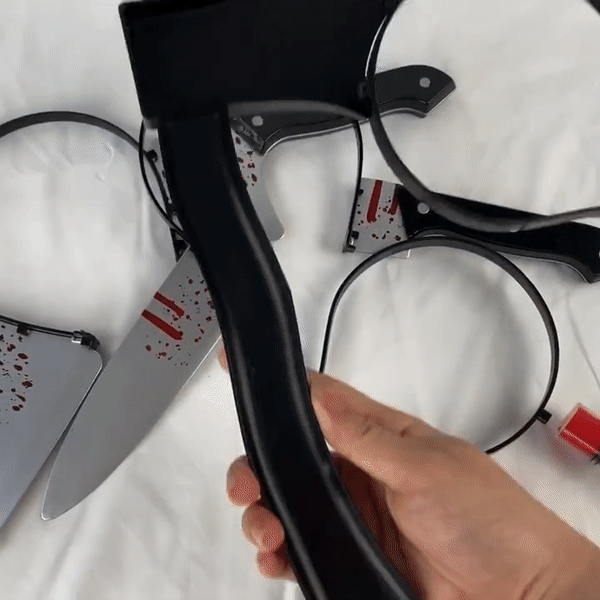 The horror headbands are in realistic design. through-head design and blood on each band make the headbands lifelike. great for trick on others.
Halloween Design
There are four types of horror bloody headwear. including scissor. saw. hatchet and needle. all with bloodstain splattered. looks lifelike and scary.
Halloween is a holiday that screams for a big party and some really scary fun.
You'll be a hit this holiday season if you wear our headband! Not hesitate to show your individual characters.
These Bloody Hairhoop are great for Halloween theme parties. Costume Accessories. Halloween Decorations. and Halloween Cosplay. etc.
Perfect costume for Halloween party and masquerade. Zombies and Vampires love wearing these Super Creepy Accessories!