The best thing...you don't need a face. You only need to use your imagination to "see" a face
Will there be the scariest ghoul in the Halloween season? I am so glad I was able to get one! 🖤
She's trying to tell me that no matter what I am searching for in life, to never give up, to keep going even in darkness I'll find the light.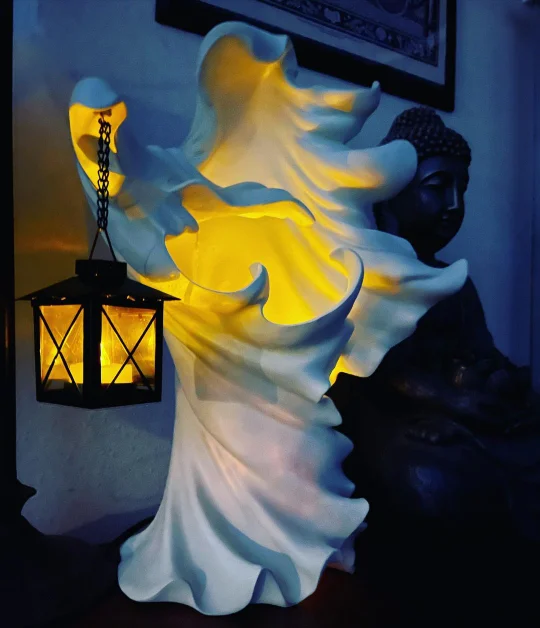 She is an unparalleled part of this Halloween.
Looking at her, I remembered a famous saying 'I'm out with lanterns, looking for myself.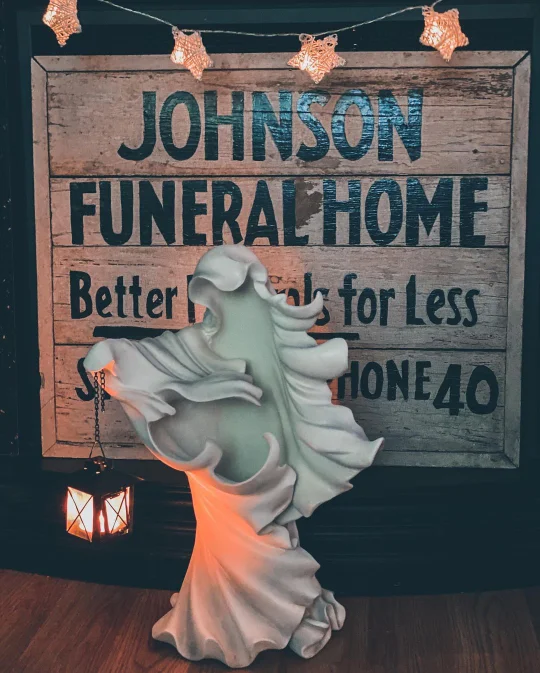 Size & Material:
Material: Resin
Height: 15 inches, length: 10 inches