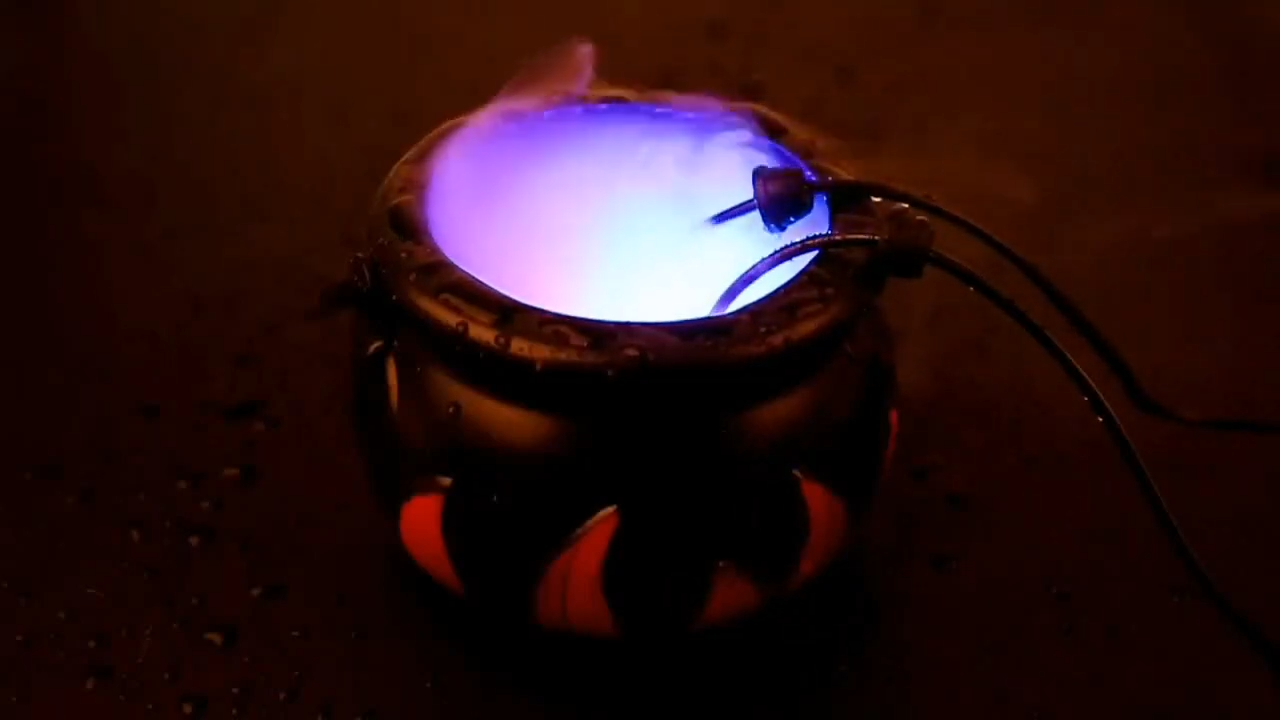 The horror witch smoking pot that often appears in fairy tales. you can feel that it can produce magical smoke. and bring a creepy atmosphere to your Halloween party.


Halloween witch tank atomizer with

Holding hands with the white witch

or

Visiting Light-Up Witches with Stakes

can make your Halloween more eye-catching.


Halloween black cauldron with sprayer: Halloween witch canister atomizer lamp adopts 12 LED lights design. red/blue/yellow mixed color rotating to create a mysterious and romantic atmosphere. Combine the mini fog machine to create amazing effects! This mini black witch cauldron kettle is also very suitable for St. Patrick's
Day.
magic witch parties. themed birthday parties. family gatherings and other occasions.
High-quality materials: The Halloween candy bowl is made of ABS plastic. and the sprayer is made of ABS plastic or zinc alloy. which is strong and durable. Multifunctional ultrasonic atomizer. atomization volume 300mL/H. without heating or chemical substances. can produce enough fog to create Halloween horror or magic party atmosphere.
Easy to use: Connect the spray maker to the adapter in the Halloween mini cauldron. and put the machine in the flower pot. It is best that the water level is 0.5-2 cm higher than the upper edge sensor. Turn on the power to work normally. There is a transparent splash plate. no water splashes. and the height of the splash plate can be adjusted. Please note that cutting too low may affect the spread of fog.

Intelligent control: Built-in low water level sensor. if the water level is too low. it can automatically shut down. The Halloween sprayer will heat up slightly when it is working. but it will not be too hot if the water is released. If the water level is too low. it can be turned off. Input voltage: 110-240V; Input power: 24W; Use depth: 40~70mm.
Multifunctional: The black witch cauldron kettle is approximately 14 * 10 * 11 cm (5.5 * 4 * 4.3 inches). and the lightweight barrel has a handle for easy carrying. You can put small toys. foil coins. candies. some interesting and delicious snacks and golden chocolates in this holder. This sprayer can provide a lot of spray for photography. it will create a magical atmosphere.