Half-body skinned hanging corpse prop. realistic and lifelike looking; made of latex and PU foam filling. soft and flexible; nontoxic. odorless and corrosion resistant; creates a creepy and spooky atmosphere when hung upside down; great for haunted houses. Halloween parties. indoor and outdoor yard use;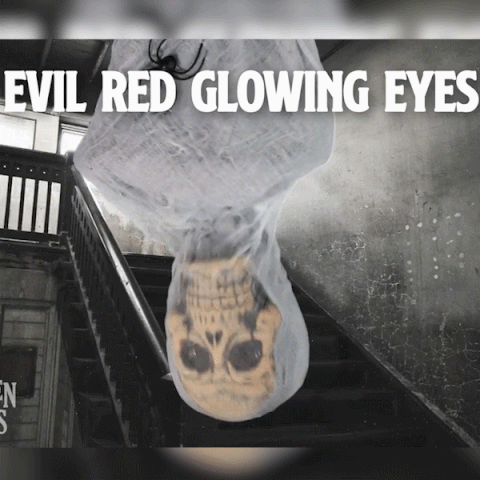 THIS HANGING CORPSE LOOKS AUTHENTIC. It has off-white webbing which contains the poor skeleton. It has a special hanging lanyard to hang the corpse upside down. You can hang it from your fence. from the yard railing. from the main door entrance or wall. You can also place it on the floor. or your yard.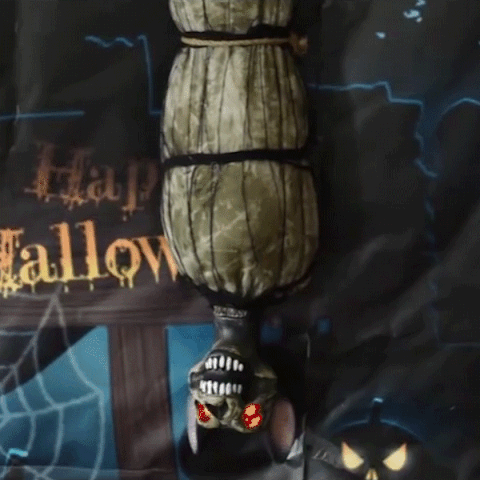 The hanging corpse is super flexible and lightweight which means you CAN TURN AND TWIST IT AND PLACE IT IN ALL SORT OF GROTESQUE AND HORROR-INDUCING POSES.like sitting with the head. twisted back or lying contoured up like a marshmallow bag. You can expand it to make the corpse look fuller or pull it out for a skinnier appearance.



THIS IS A FULL-SIZE HANGING CORPSE. MADE FROM LIGHTWEIGHT BUT QUALITY MATERIAL. You won't find it anywhere. this is specially imported. The corpse is tall. The corpse is encased in a silky web. It's collapsible and very easy to handle. hang and display.



GRAB YOURSELF A TON OF FUN. HORROR. AND HALLOWEEN DECORwith WITH this innovative product. it's the only chance in your life you can play and display a real scary horror-looking corpse. Make people smile and be scared at the same time. Your friends and neighbors will marvel at the supper cool fun inducing hanging corpse dcor they will see in your yard.



The jaw is hanging slack as this undead monster hungrily seeks out its next victim. hanging zombie full-body with light. Friends. let's make Halloween be more fun. what kind of pranks do you collect for the big holiday? you should check out this life-like corpse with its flayed body parts hanging upside down in a creepy. screaming. and macabre atmosphere.