Custom Halloween Michael Myers license plate frame features Michael Myers with bloody knife and custom arm sleeve and 1978 pumpkin with Judith Myers tombstone.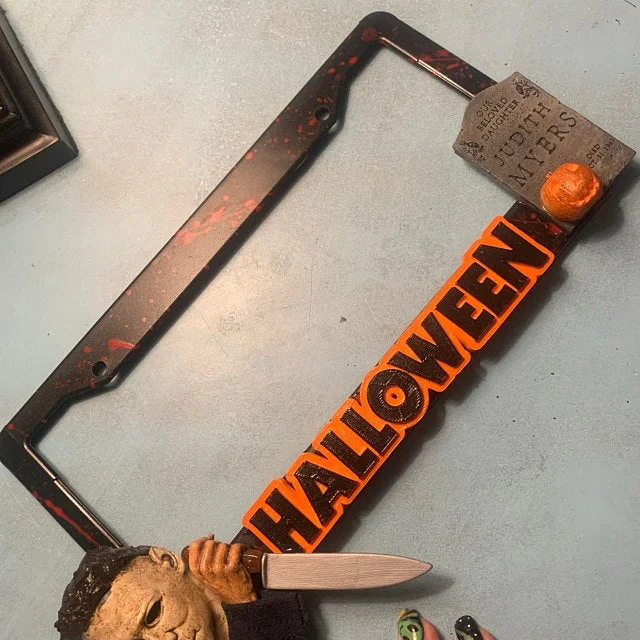 Show off your love for Halloween as Michael Myers terrorizes your neighborhood as you drive.

Description
Materials: Iron, lacquer, all weatherproof, acrylic paint
Height: 9 inches
Width: 14 inches
Depth: 3 inches
Cast out of urethane resin and hand-painted with acrylic paints and all-weather sealer.

The paint job may vary slightly from the picture.

Fits most standard US license plates.