Talk about gorgeous! Put this beautiful buffalo plaid autumn wreath in your home, and passers-by will stop and take a look!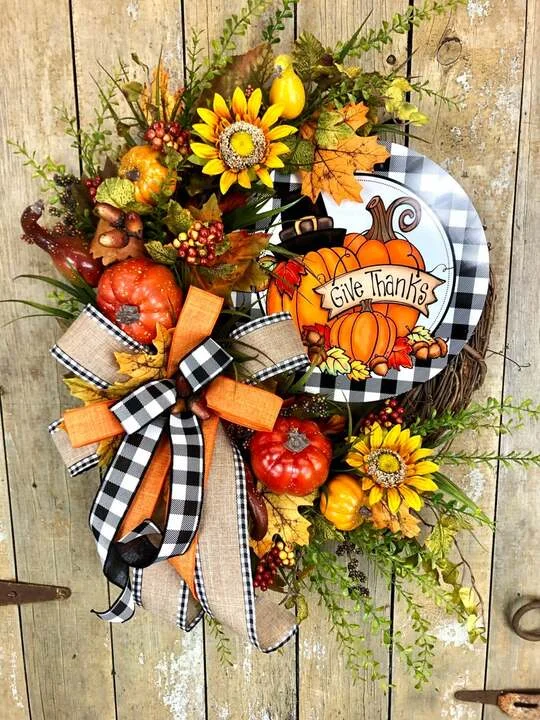 This is the simplest and most open wreath at the front door in autumn, and it is the perfect complement to your doors and windows.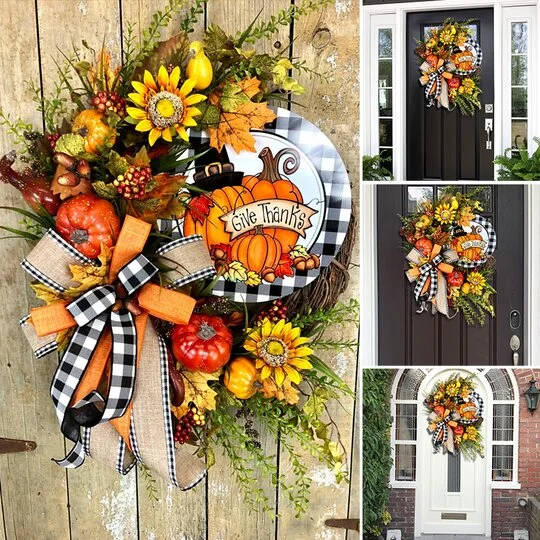 This autumn wreath at the front door of the farmhouse will be the perfect housewarming gift for new homeowners!
This autumn pumpkin wreath with buffalo check can be used on your front door, above the fireplace, or on the interior wall.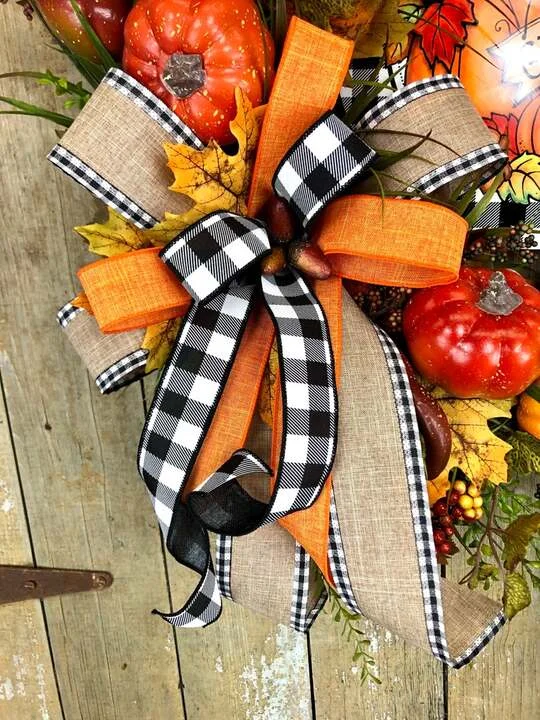 This autumn wreath with sunflowers is lush and full of autumn colors!
There is dark orange, yellow, brown and green.
At the bottom of this large autumn, the wreath is a vine wreath.
Golden sunflowers are scattered among the lush green plants.
There are also several different types of grass to increase texture and size.
There are pumpkins and gourds throughout the wreath.

Autumn leaves are running
through the green plants.
There is a farmhouse-style bow with a high-quality autumn ribbon, highlighting the high-quality buffalo check ribbon, making this wreath trendy and unique!
The wreath ends with a large handmade autumn sign.