Dragon Wind Catcher Wind Spinner is a beautiful outdoor garden decoration.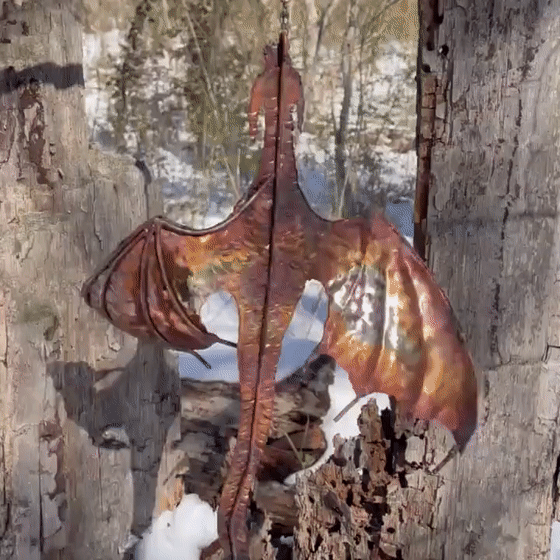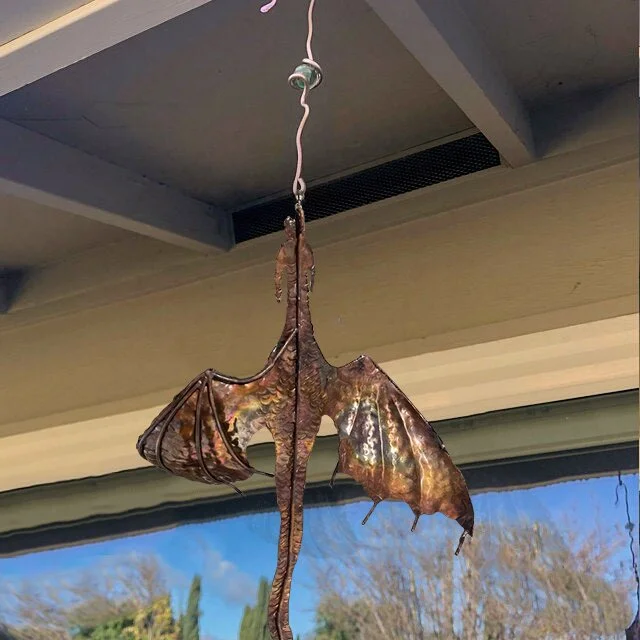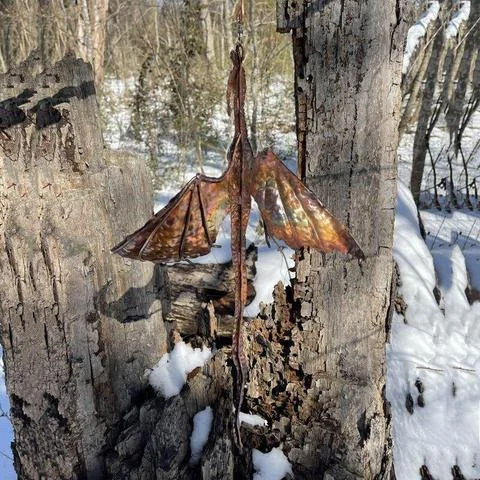 These mesmerizing Copper Dragon Sculpture Wind Catchers were designed by the amazing artist Randy Martin. These beautiful art sculptures spin with any hint of wind and capture beautiful colors in the process. You'll sit for hours watching the prismatic colors dance in the sunlight.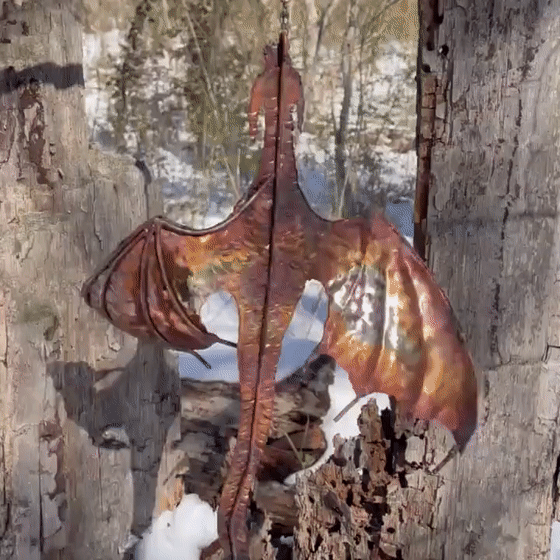 We Also Offer Other Models: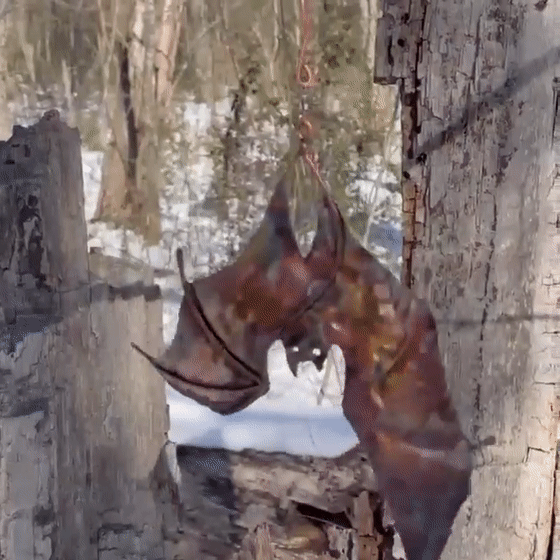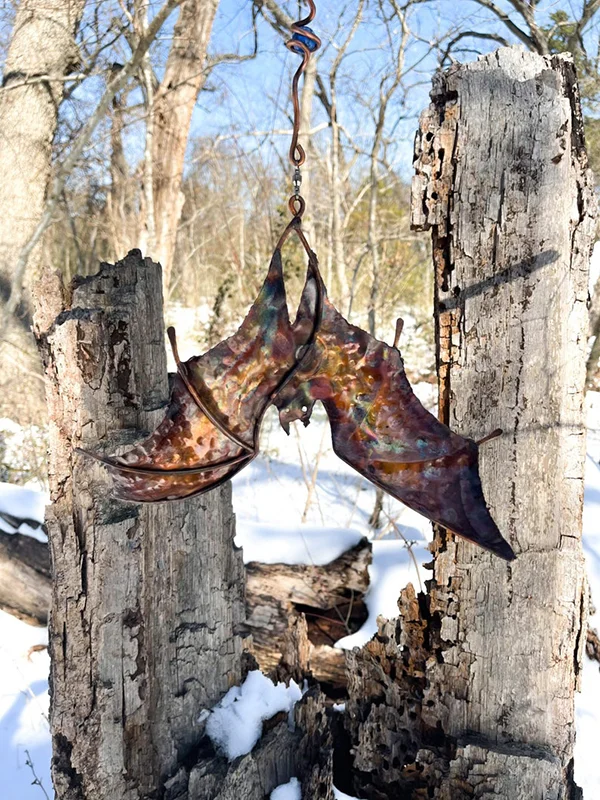 Each piece is hand-cut with an oxygen-acetylene torch to give it a rough bubbled edge and organic feel so that no two are alike.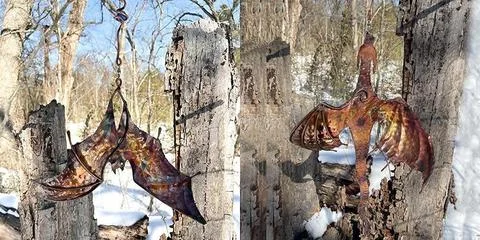 Product Dimensions:
Dragon: 12 * 6.8 inch
Bat: 16 * 8 inch