Big Foot from Cowboy Country! We created a fun variation of the Sasquatch and added a Cowboy hat. The first one done was for Christmas. The hat can be customized to your favorite colors!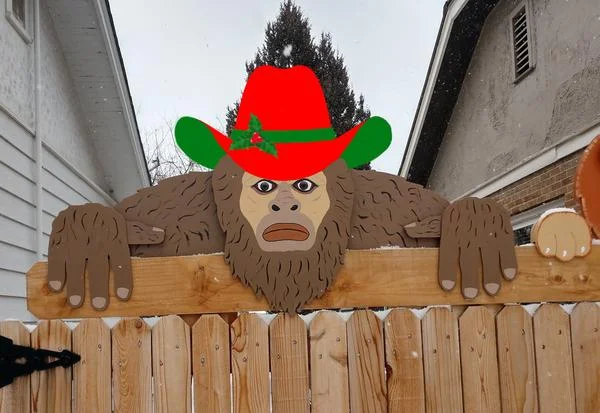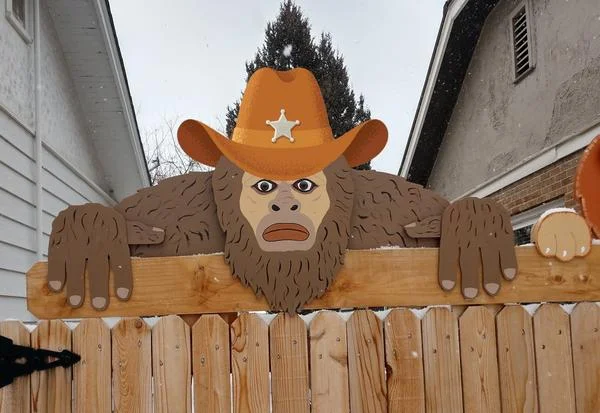 Big Foot otherwise known as Sasquatch or Yeti is peering over our fence!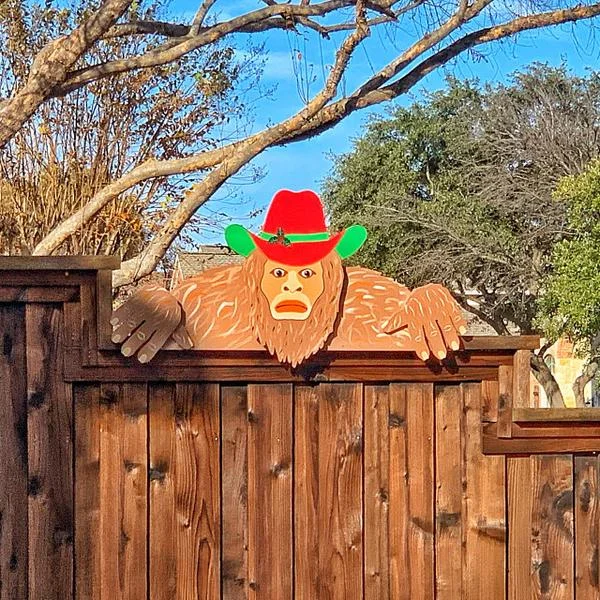 Decorative Fence Peekers are hand-made of wood and hand-painted with outdoor paint / finished with urethane to be weatherproof. Designed to peek over your fence.