These black cats are the best friends of the god of death. The black cats are decorated with stars and moon patterns, wearing horns, wings, cloaks, and wizard hats, full of mystery.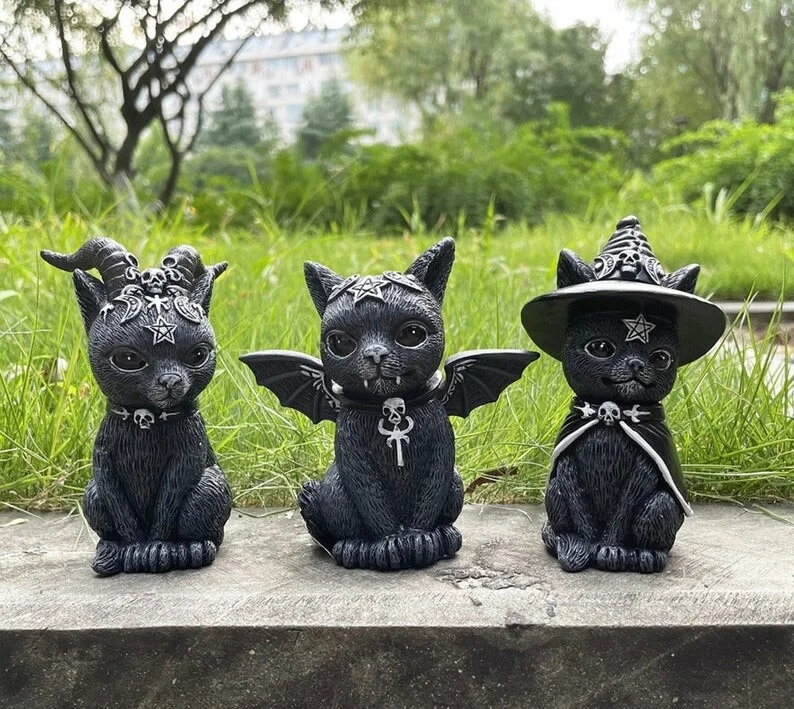 Resin sculptures, meticulously hand-painted and exquisite details, are perfect decorations for Halloween.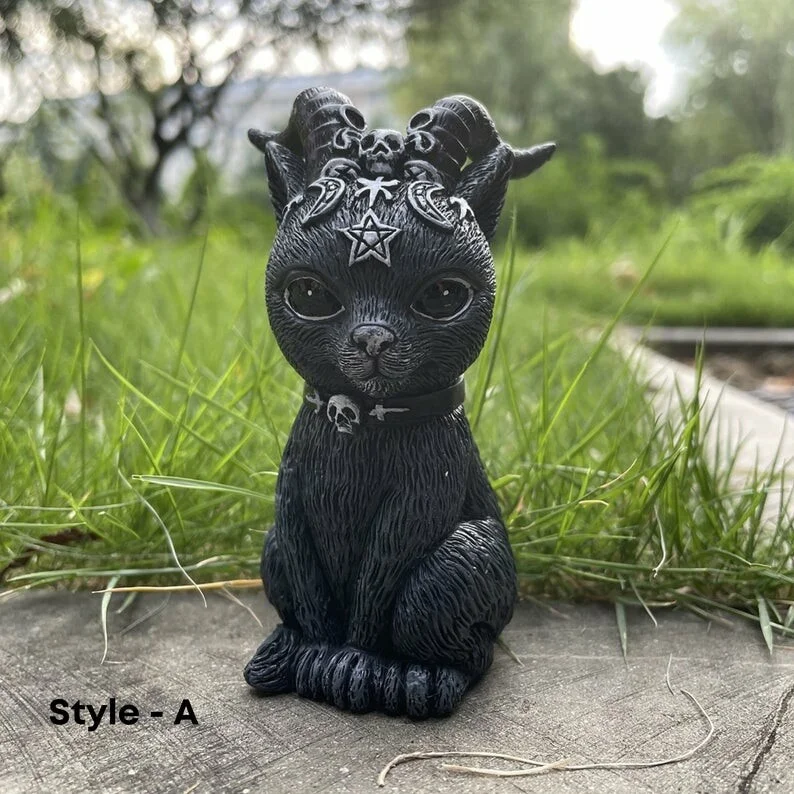 🎁 It is also a great pick for holiday gifts.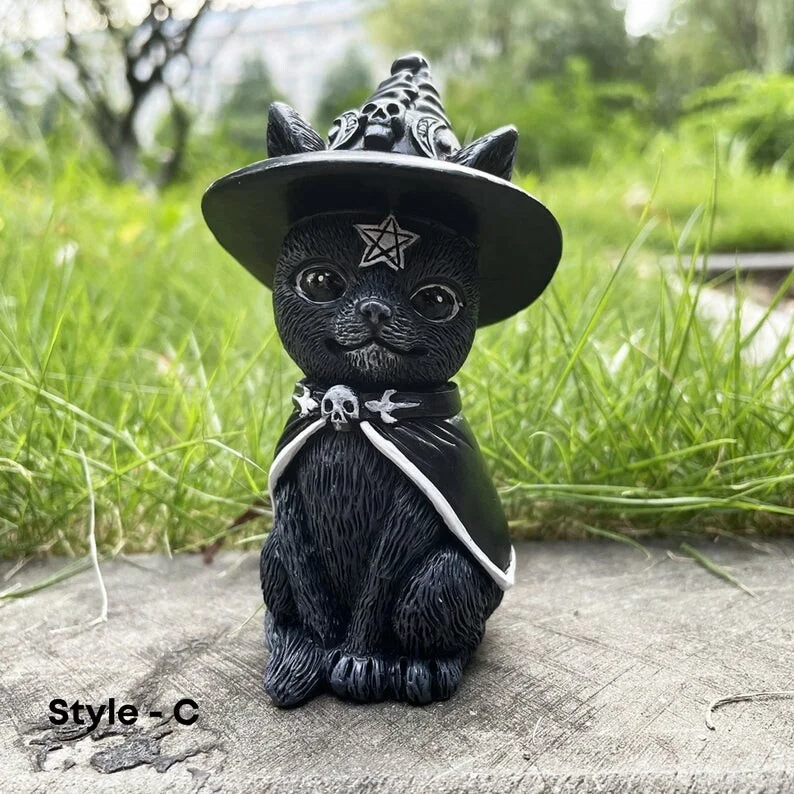 The cute black cat sculpture, you can put on the desk, bookshelf, office, backyard, terrace, front porch, balcony, front yard, or garage.
It is a perfect gift for cat lovers, or as an ornament for home decoration.

size:10*6(cm)