This Bubble Automatic Pet Water Dispenser automatically refills your pet's bowl with fresh water so you don't have to worry about forgetting! This is a great item to get for your cat or dog, particularly if you live quite a busy lifestyle.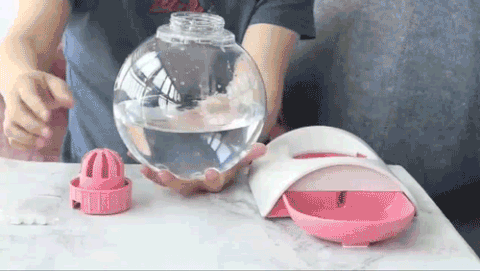 FEATURES:
Gravity Flow Technology:

 Using gravity flow technology, the pet bowl is incrementally filled up during the day, allowing your little furry one to benefit from fresh water at all times.
Great For Busy Pet Owners:

 If you're a busy person then this automatic water dispenser will make your life easier and give you peace of mind, hydrating your pet regularly throughout the day.




 

Eco-friendly:

 Made from eco-friendly materials that can keep water safe and fresh.
SPECIFICATIONS: