A beautiful visualisation tool for your birth space or as a thoughtful gift for birth workers and blessingways.
A woman happily holding her long-awaited baby
Tribute to our great maternal love!
The best gift for someone who is about to become a mother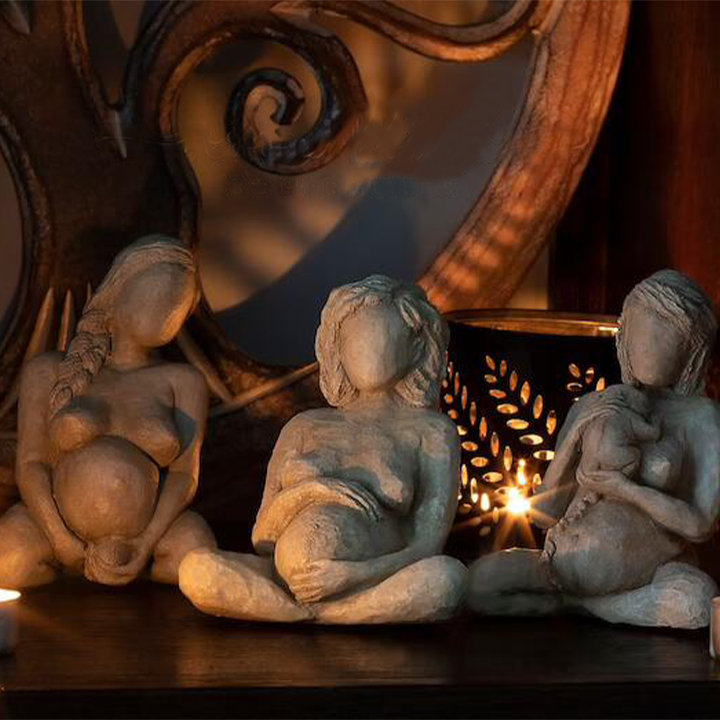 🤱One shows a woman peacefully cradling her expecting belly and waiting in a place of in-between. She draws focus on the mental preparation required for an empowering birth experience, patiently holding trust and allowing the process to unfold when and as needed.🤱
🤱Carving a mother lovingly hugging her child-what a loving picture!

🤰This is the power of maternal love, paying tribute to the great maternal love❤️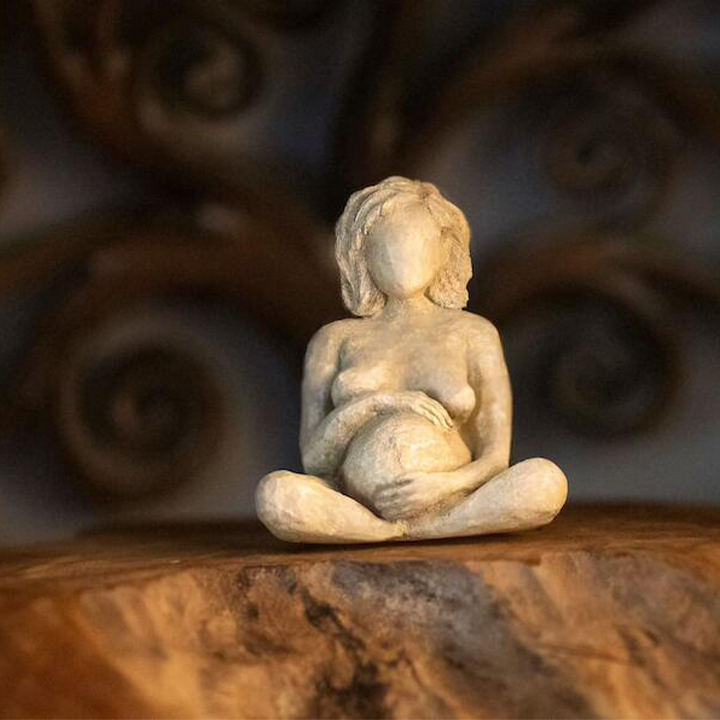 🤱Another showing a woman freely birthing her own baby, highlighting the euphoric and overwhelming moment of touching your baby's head as they descend down, guiding them as they transition from womb to world.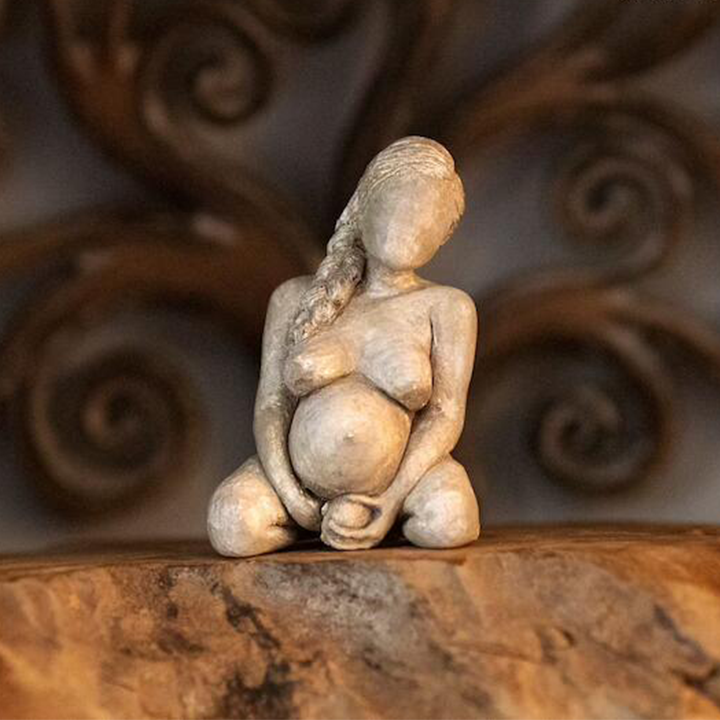 🤱🤰And lastly, an empowered woman who has just journeyed her baby earthside, highlighting the euphoric and overwhelming moment of embracing your baby for the first time. Set in the immediate postpartum, this oxytocin filled piece features a fresh newborn nestled skin to skin against the mothers chest with the umbilical cord still intact and draping over the mothers stretched postpartum belly.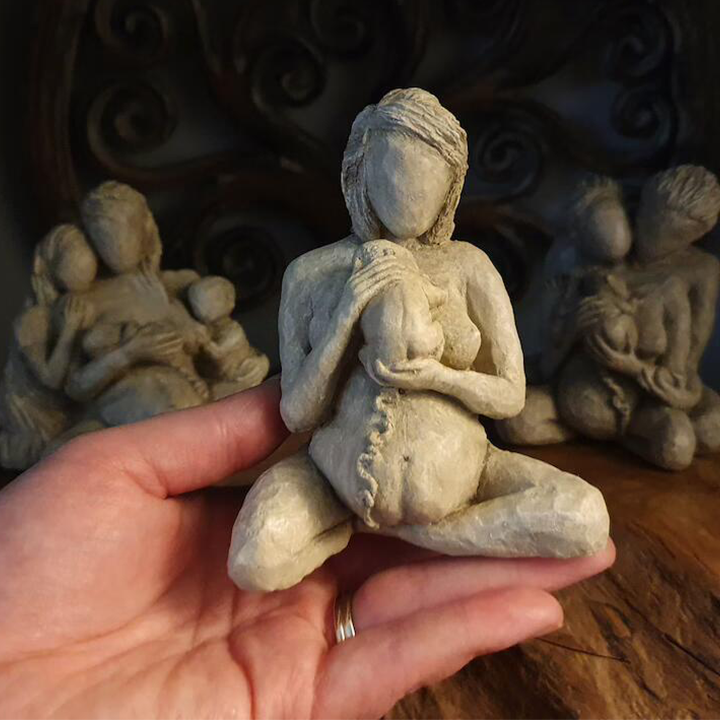 You will find beautiful imperfections and impressionist marks on these rustic inspired pieces, all which help tell their unique story. 🤱🤰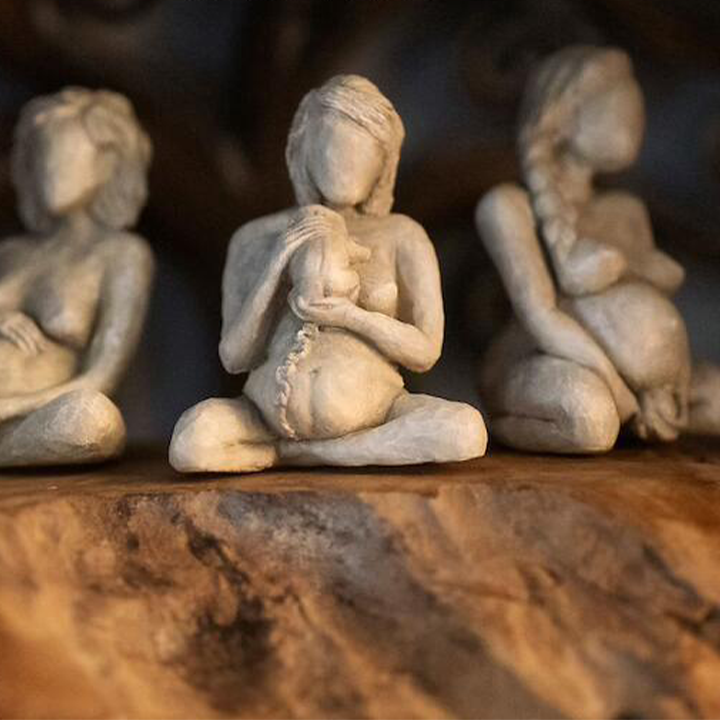 It is my hope that this set can hold center in your birth space and aid as a visualisation tool in the lead up to your birth, sending gentle reminders of encouragement, wisdom and empowerment as you journey your baby earthside and beyond.❤️❤️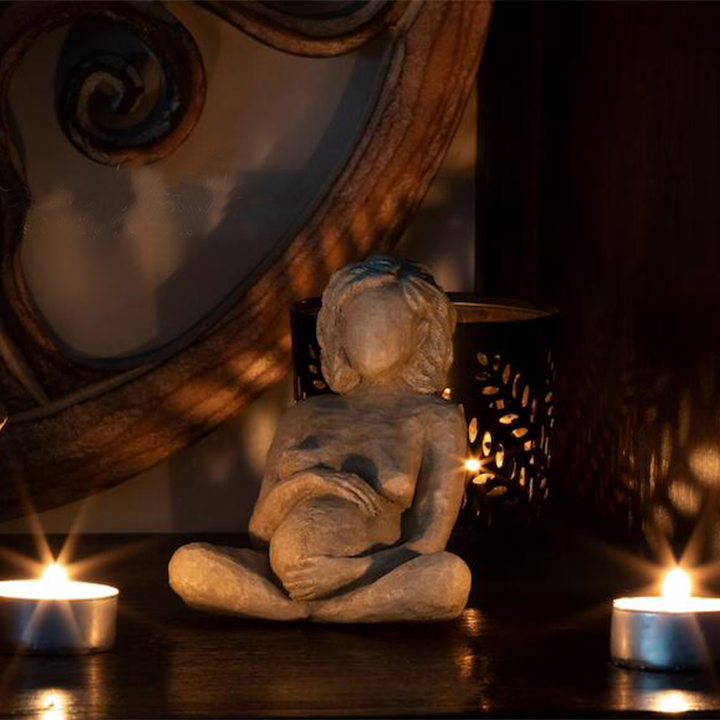 Pregnancy: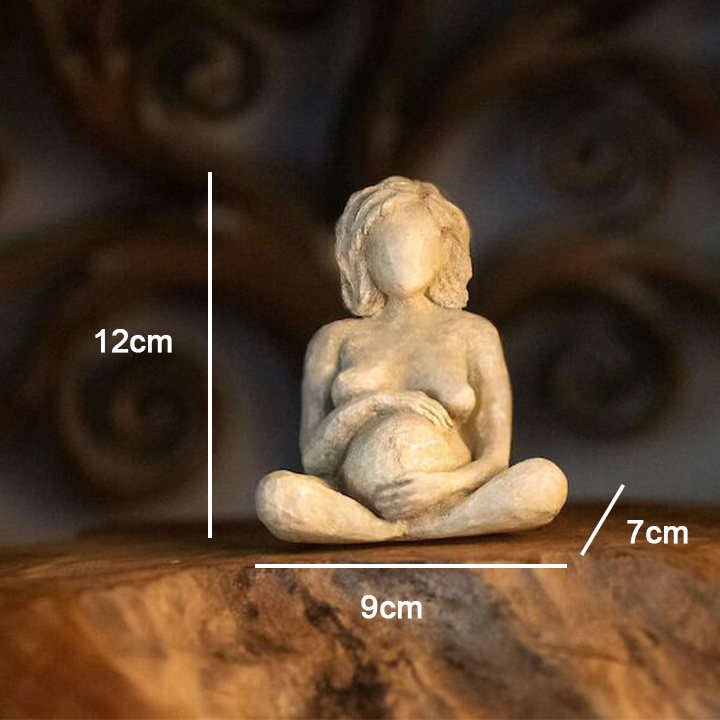 Birth: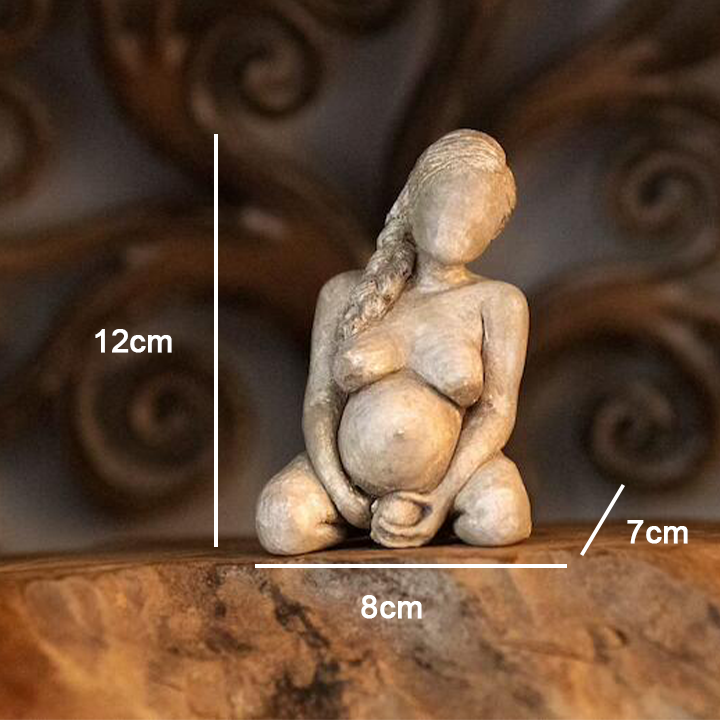 Immediate Postpartum: