You will use it to decorate your Christmas tree

Will bring you a strong Christmas atmosphere
Hope you and your children have a wonderful and unforgettable Christmas

The decoration is the perfect gift for anyone. Use it as a white elephant or gag gift at the office party or any other gift exchange.

It can be hung on the Christmas tree, on the window, on the door, even on school bags, clothes, as long as you want

We have different specifications, the more you buy, the more cost-effective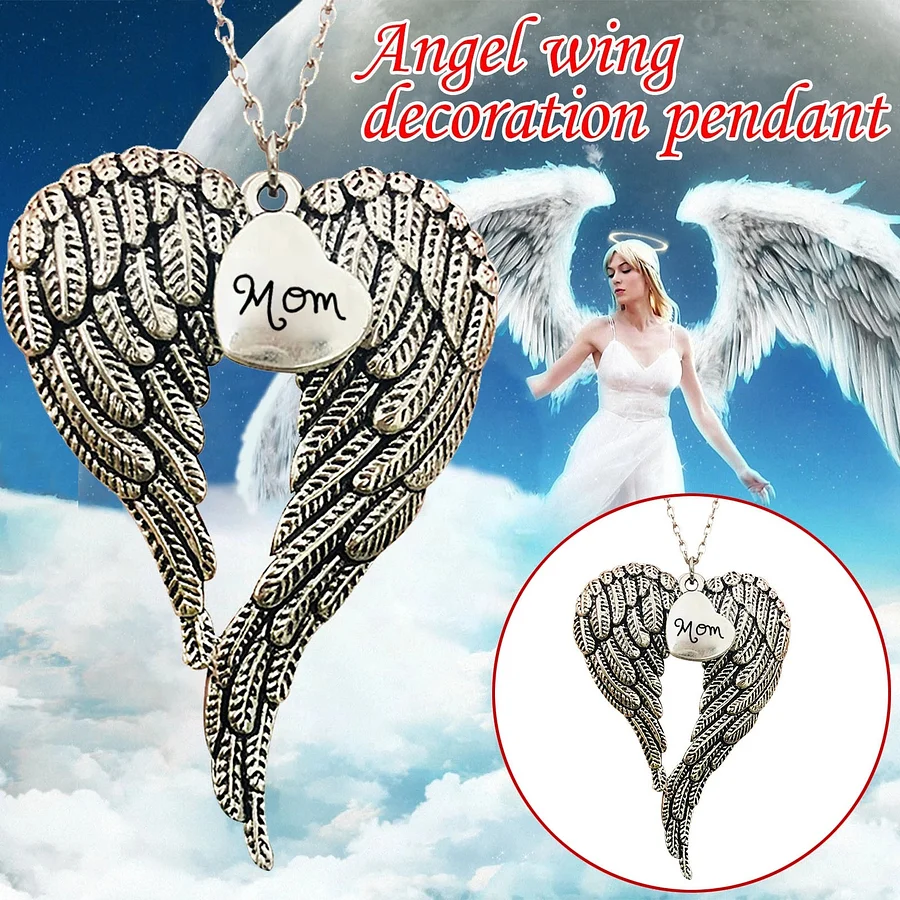 About this item
👼【 Precious Family Ornament】It is in the shape of angel wings, single-sided, with text on it, with the words "Dad/Mum/Son/Daughter/Grandpa/Grandma/Husband/Wife/Brother/Sister" and a word of love, which is touching. Let the one you love will always be in your

👼【KEEP YOUR LOVED ONES ALWAYS IN YOUR HEART】Feel surrounded by the love of your precious ones who are in heaven. Hanging from the silk ribbon, this memorial ornament will add class to your Christmas tree or room wall.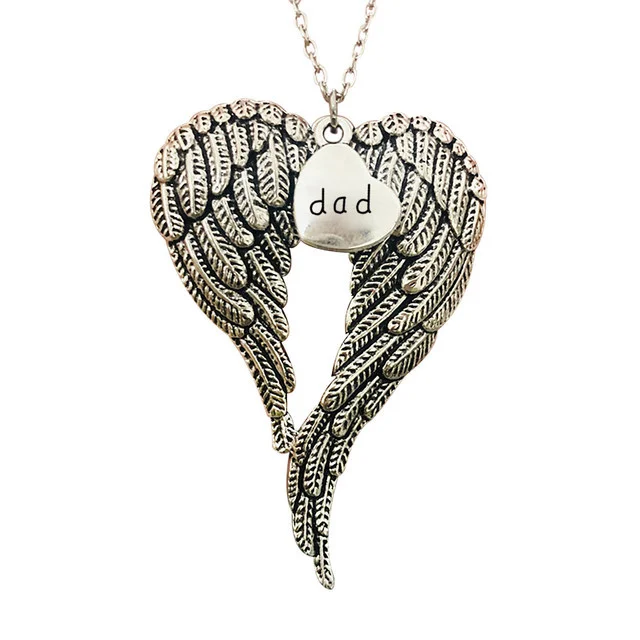 👼【GET A STYLISH ANGEL ORNAMENT】Unlike many flimsy similar products, this large, ornament in the classic silver antique color will make a precious family ornament, worth passing on to future generations.

👼【OFFER A SPECIAL GIFT】This unique Christmas ornament is ready to offer as an exquisite memorial gift to a friend who is mourning they're lost loved one or furry friend. Express Your Condolences.

👼This unique Christmas decoration can be used as an exquisite commemorative gift for relatives or friends who are mourning the loss. Express your sympathy with heartfelt bereavement. It's a sincere expression of love for family or friends, mourning the funeral of their person or pet.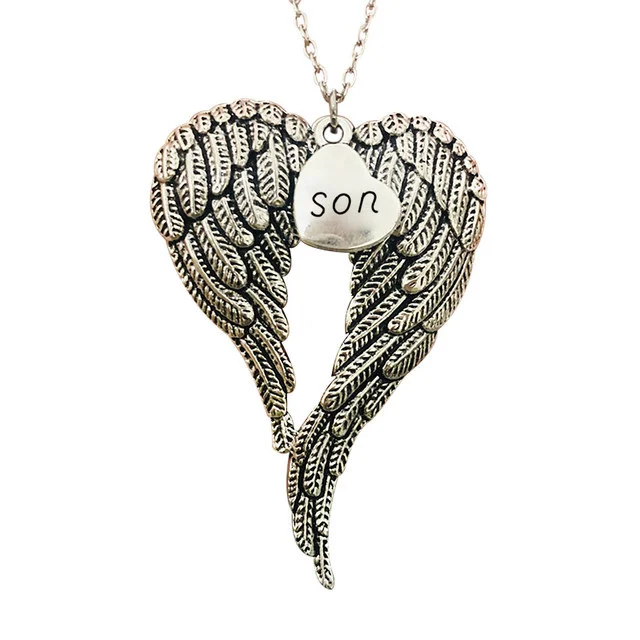 The heart-wrenching memorial angel decoration will make your loved ones leave beautiful memories! Have you been looking for a special gift to commemorate a loved one who has passed away? How about luxurious, antique-designed decorations hanging on the Christmas tree? Proudly provide luxurious commemorative Christmas decorations suitable for any time of the year. Our lost loved ones will always be in our minds, inspiring, encouraging, and empowering us. We created an original, classic angel wing ornament with "My Heart in Heaven" engraved on it to strongly remind this person of the impact on our life
Material: Alloy
Quantity: 1 piece
Pendant size 65*68mm
Ribbon length 40cm
Weight: 21g
Package Contain:
1 decoration pendant