Features:
Compression socks are viewed as medicinal products. We intend to allay this myth by combining fashion, technology, and science to bring you the triple comfort without having to hide it at 1/7th the price of other products.

COMPRESSION IS PROVEN to improve blood flow, move faster, react quicker, and use less energy. Targeted compression zones provide varying levels of support from moderate to extra firm. Help relieve pain & discomfort related to plantar fasciitis, a LONG TERM Solution no overnight quick fix. These are designed to promote blood circulation and oxygen flow preventing cramping, fatigue, swelling, and helps in muscle recovery, spider, varicose veins, and diabetes.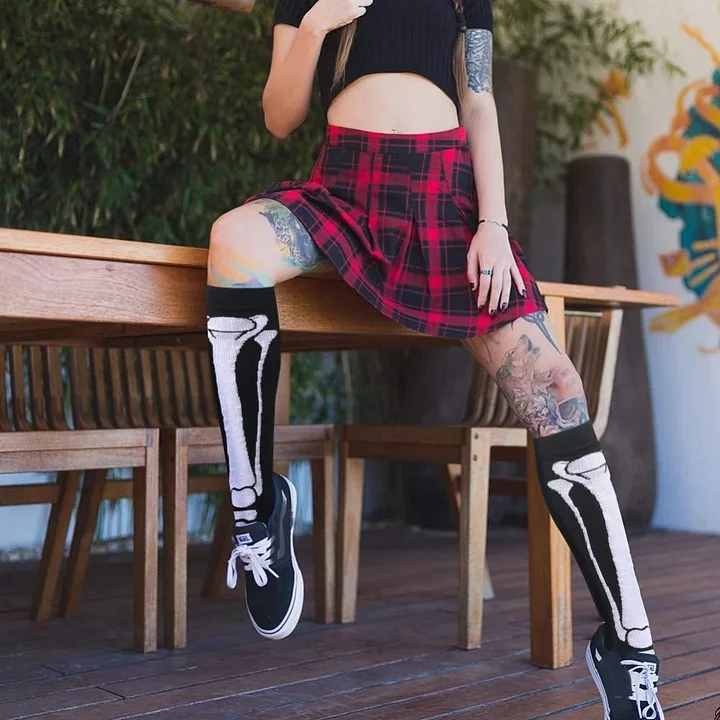 BEATING OUT THE COMPETITION -our knee-high compression socks' material is upgraded with nylon percentage from 40% to 85%, Delivers 360-degree stretch for greater flexibility and durability. the breathable high-performance fabric keeps an optimal temperature. Bacteria and moisture for the maximum level of comfort. No other offering on the market provides compression socks at such a competitive price with the same quality, We are confident that you will choose it!

GREAT GIFT IDEA: If you are struggling with a gift idea to a loved one or a casual friend, this is will reduce your anxiety without even you wearing them J. Great gift choice for joggers, athletes, workout fanatics, office workers, ok..can we just say whoever uses their leg extensively.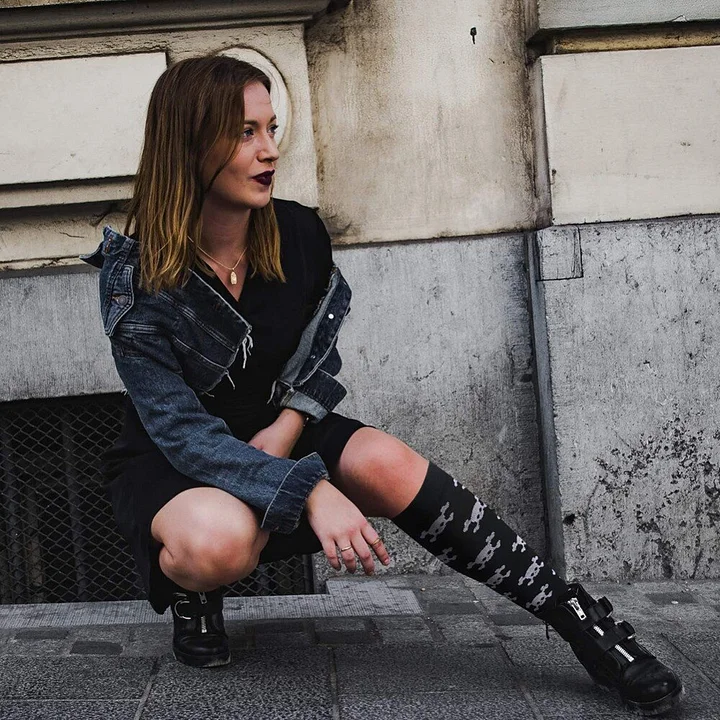 The doctor recommends medical compression socks.

All-day and everyday wear, keep your feet energy and comfortable.

For nurses, running, flying, traveling, hiking, diabetic, athletics, pregnancy, maternity, shin splints, prevent swelling, varicose veins, blood circulation, cycling, Crossfit, calf pain, and recovery.

Fun color and new style to choose from.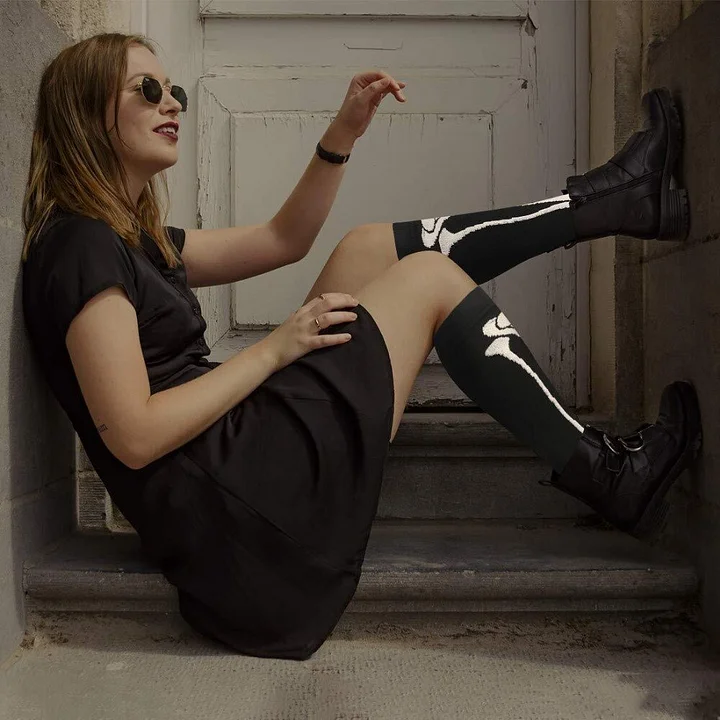 Helps to:
Protect veins during traveling or sporting, by promoting strong blood flow via compression.

Chronic venous insufficiency.

Relieve lower limb varicose veins.

Varicose veins during pregnancy.

Rehabilitation by promoting blood flow throughout your body.

Increased blood flow and reduce muscle damage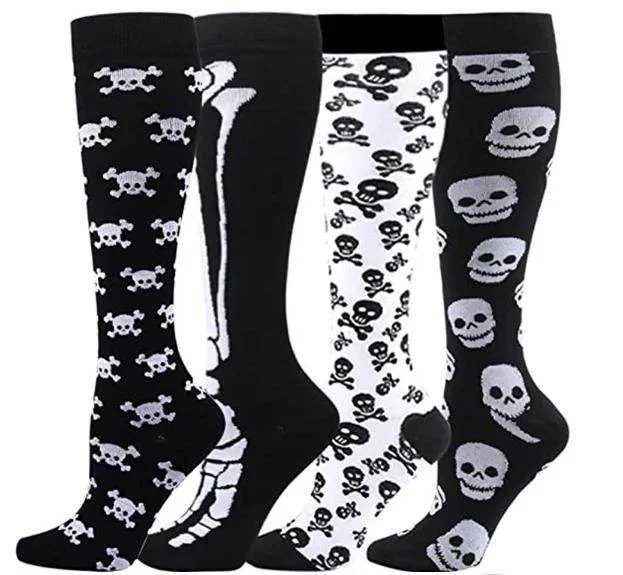 Size:
Women Size(USA):
S/M: Shoe Size 5.5-8.5
L/XL: Shoe Size 8-15.5

Men Size(USA):
S/M: Shoe Size 5-9
L/XL: Shoe Size 8-14