🔪"I'm gonna split you in two!!" —— Fred Krueger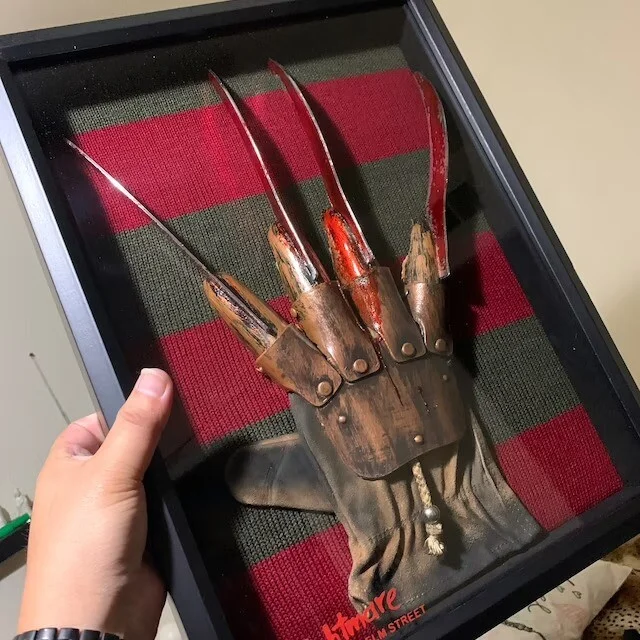 This is the ultimate custom Freddy Glove display stand to show off to the world and show your love for horror and Freddy!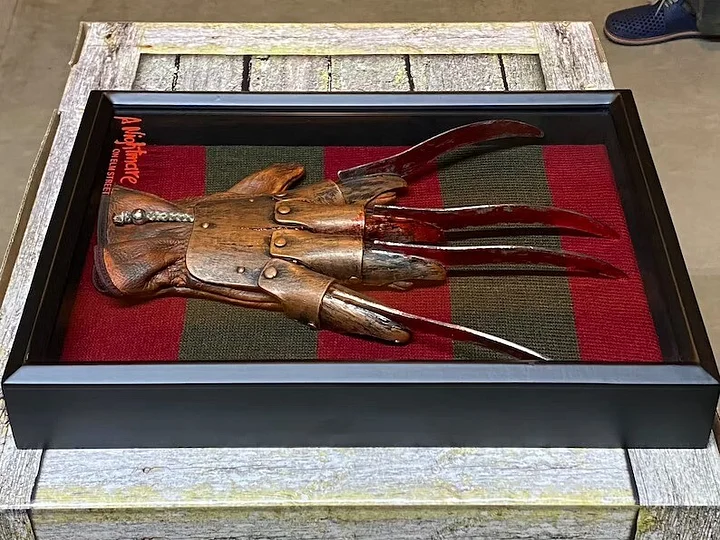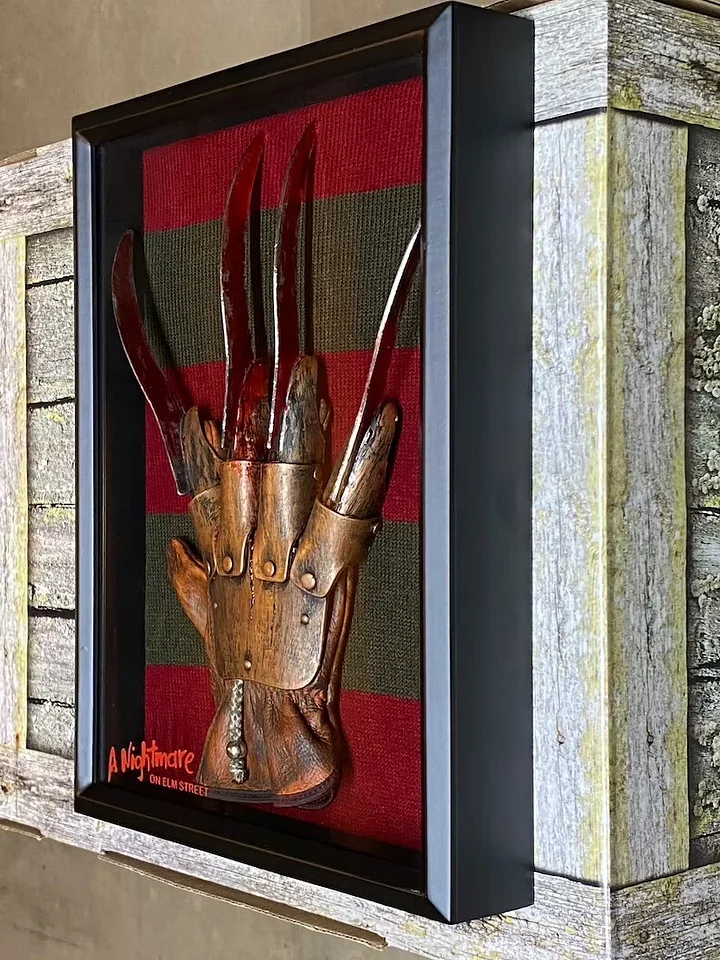 The item is

hand weathered, detailed and painted using pro FX techniques.

The

A Nightmare On Elm Street Logo

will be displayed on the front of the glass in red vinyl.

The glove is molded from the film used glove.

The item is custom framed by hand for

a great piece of horror film memorabilia

that is sure to be the centerpiece of your collection.
Materials: Stainless Steel, Leather, Nylon Braid, Resin and Wood.

Size: 8"x12" x 2"